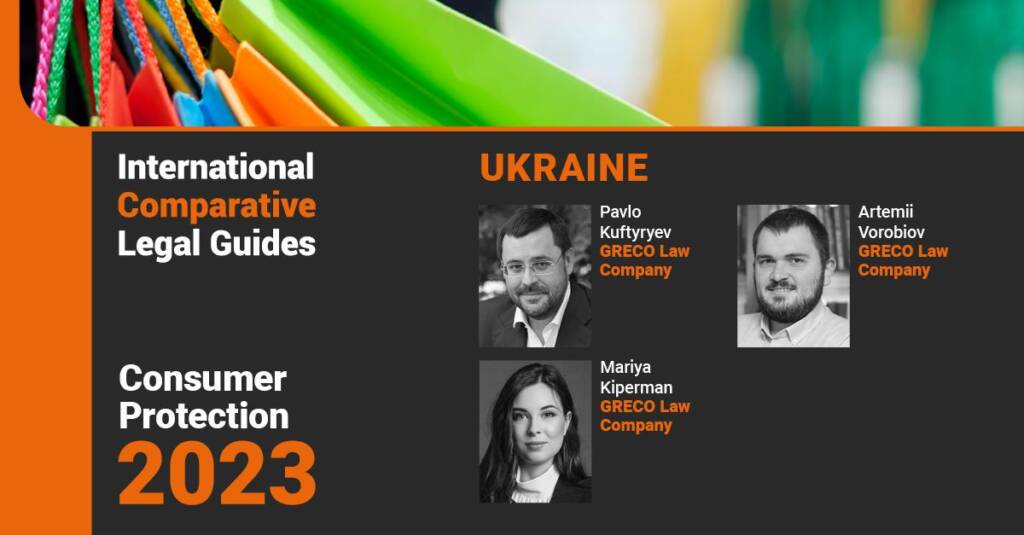 Greco Law Company team together with the managing partner Pavlo Kuftyryev, the company's advisor Artemii Vorobiov and the head of the Communications and External Relations Department, Mariya Kiperman, have exclusively revealed the current issues of the legislative regulation of consumer protection in Ukraine for The International Comparative Legal Guides (ICLG)/Global Legal Group.
The section on the consumer protection in Ukraine includes an overview of current legislation and statutory instruments, covering the main provisions, coercive measures, legal remedies and expected reforms.
Read more on the pages of The International Comparative Legal Guides:
ICLG is the International Comparative Legal Guides that provide up-to-date legal information about different jurisdictions in a Q&A format.